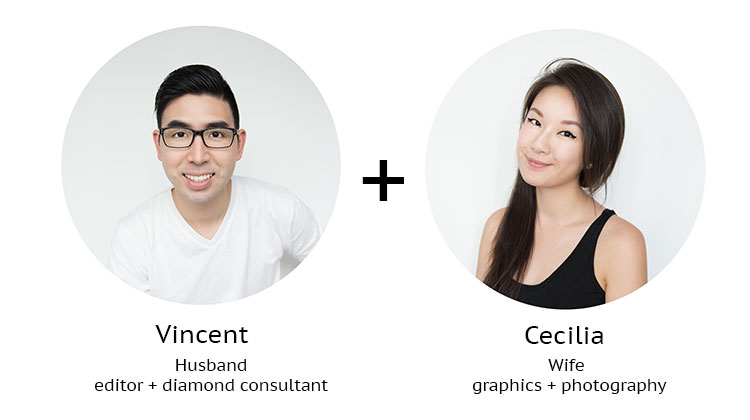 Our Story
September 29, 2012 marked a new beginning for us when Cecilia accepted my proposal. That day also marked the end of a year of searching for my perfect engagement diamond. As a mechanical engineer, I was fascinated with the amazing properties of diamond and I strived to learn everything I could about them. I quickly became aware that you can spend 10 minutes learning about diamonds on the internet and know more about diamonds than many sales people are willing to admit to knowing.
I found that there is a lot of information about diamonds available on the internet but the information is scattered among many forums and youtube videos. Most of the best information out there is provided by vendors who are not in the best position to provide consumers with independent advice. Trade members on forums are limited by forum rules from commenting on other vendor's products so often they can't speak their mind. There are also many diverging and confusing opinions. What I have also found is that other consumers, though meaning-well, often give poor advice that may end up further confusing beginners.
I want you to read this site critically because I can make mistakes from time to time. I want you to engage with me, especially if you find things confusing or think that I am wrong. I created this site so consumers can become prosumers without having to go through years of forum posts to find this level information on diamonds. I created it so like-minded people can find me and I can be a part of something I find so special.
My aim for Prosumer Diamonds is to provide practical information with the intention that all prosumers will be able to either save money or understand the value of the diamond that they purchase. For those of you who don't have the time to learn everything, thats okay too. Whatever stage you're at in your diamond search, I will do my best to guide you along so don't hesitate to contact me.
Vincent Chan,
Creator of Prosumer Diamonds