In the following example, a gemologist made a comparison between two diamonds and gave her opinion that one of them performed stronger than the other in terms of fire, brilliance, and scintillation.
However, the diamond that the gemologist chose as the stronger performing diamond has an apparently worse idealscope image and also an apparently worse HCA score. How can this be, and is the gemologist wrong or can an idealscope and HCA lie? Let's take a look.
Idealscope image for Diamond 1: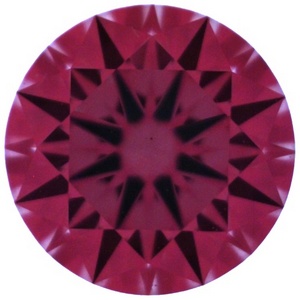 Idealscope image for Diamond 2: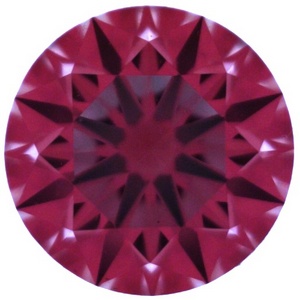 You can see that Diamond 1 has a more solid red, that is consistent throughout the image indicating edge-to-edge light return. Diamond 2 is the diamond that the gemologist thought performed stronger, but as you can see, there seems to be some weaker reds under the table facet of this diamond.
Actual Image for Diamond 1: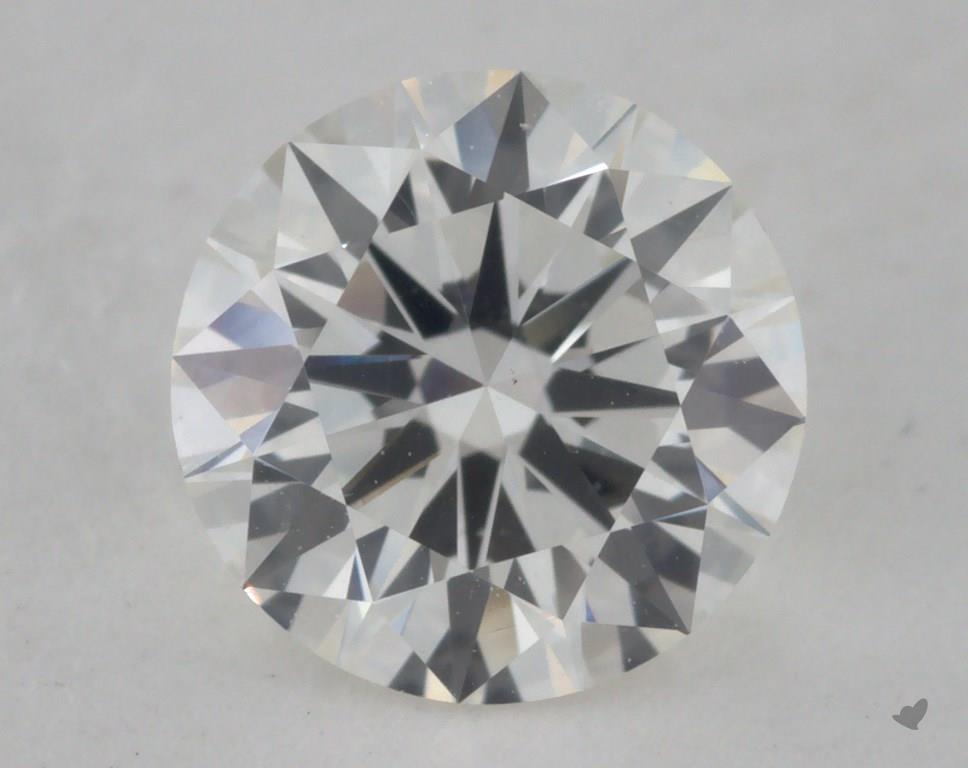 The larger table is immediately recognizable by its convex shape. The table reflection is of a normal size meaning that the pavilion angle is on the shallow side. This diamond may be slightly shallow side so that although it will still be a bright diamond, it sacrifices a bit of fire.
Diamond 1 looks like it is optimized for spread. Checking the certificate reveals a 34-degree crown angle and a thin to medium girdle. With shallower diamonds, light obstruction occurs at longer viewing distances. The light obstruction of the camera lens is visible in the actual image of the diamond.
Notice that the dark areas particularly in the bottom half of the diamond, under the table and surrounding the arrows, are more than what we normally expect to see. This is also typical of shallower diamonds. The certificate also tells us that this diamond has 50% stars and 80% lower girdles. This combination is actually beneficial in this diamond because shorter star facets will limit the size of the hotspots that the large table/shallow pavilion will otherwise tend to magnify.
This diamond is by no means a dud, but the point is that the obstruction problems here are small for what the diamond is. If you are looking to buy as big a diamond as you can with your budget, this could be a winner. In fact, the color and clarity are in the places where I would like them to be if I were optimizing for size. This diamond is an IVS2. I would expect that the excellent light return from this diamond will more than cover for the tint of the 'I' body color such that this diamond will face up extremely white.
Actual Image for Diamond 2: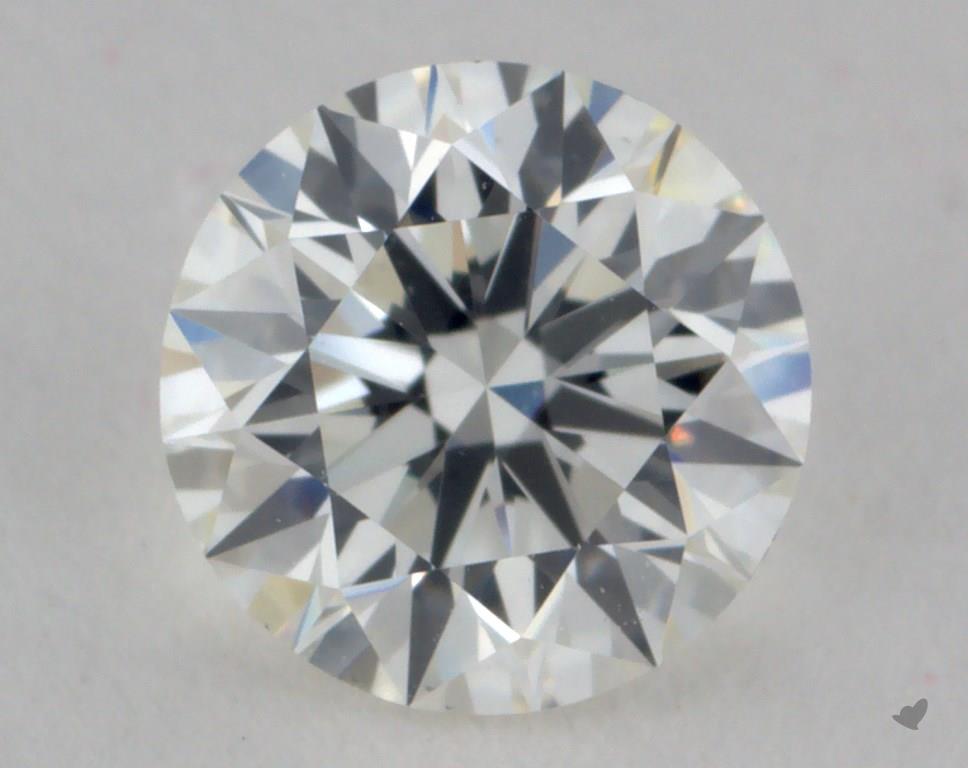 (This image is courtesy of James Allen, used with permission.)
This diamond has a much smaller table as you can see from the concave shape. For the small table, the table reflection is as large as diamond 1. That means we are looking at a relatively steep pavilion. The arrows and stars seem to be similar to diamond 1 as well, so the main differences here are really going to be crown/pavilion angles. Diamond 1 has a 34/40.6 CA/PA.
Diamond 2 has a 35/41 CA/PA. Now this is exactly what I expect from this stone, as the idealscope resembles that of many super-ideal diamonds from Whiteflash and Brian Gavin Diamonds. Mind you that Diamond 2 is not sold as a hearts and arrows super-ideal diamond so a 41-degree pavilion angle might be a risk if we didn't have that idealscope image. The steep pavilion is why the HCA knocks this diamond and it gets a lower score than Diamond 1.
Luckily in this case we have an idealscope image and we can check that there is no leakage under the table in this diamond. What we see is that there is partial light return causing these 'dark-grey' areas that can sometimes improve the contrast in the diamond under certain light conditions.
Diamond 2 is kind of the opposite of Diamond 1 because this diamond is cut to optimize for fire and contrast, sacrificing spread because of its higher crown, steeper pavilion, and thicker girdle. Diamond 2 is also an IVS2 with clarity characteristics of feather, crystal; again, nothing to worry about there. Overall, I believe that this is a very strong performing diamond indeed.
Conclusion
The gemologist said that Diamond 2 was stronger performing. My analysis has revealed that it is true that Diamond 2 will have better fire and contrast than Diamond 1, and therefore better scintillation as well. However, Diamond 1 has stronger light return, so it has a different sort of brilliance. Remember that brilliance is brightness and contrast.
This is the part where your personal preference takes over. The gemologist failed to mention that Diamond 1 will look bigger for its carat weight, its biggest advantage, especially since Diamond 2 is the opposite and will look smaller for its carat weight. A final look at the dimensions since Diamond 2 is only 0.01 carat larger at 0.81cts reveals that Diamond 1 is 6.05×6.08×3.59 and Diamond 2 is 5.94×5.96×3.72. Despite being heavier, Diamond 2 is a good 0.1mm smaller than Diamond 1.
So although I have not found a cause for rejection for either diamond, I hope that it's clear that just because a diamond has a seemingly poorer idealscope and HCA score doesn't necessarily mean that it is the worse diamond. Whether a diamond is right for you will depend on your personal preferences and it's my job to help you discover what those are. If you need help identifying what these preferences, please feel free to contact me.