I always get asked what is best, whether it is color, clarity, cut, or the best compromise, even though I always stress how everything depends on preference. When I say that, I don't mean to shrug off the question and those of you who come to me for help will know that I try to help you establish your preferences rather than let you blindly try to figure it out on your own.
So it should seem like I would say the same about one of the most obvious things that depends on preference, the shape of a diamond. What are the things about a particular shape that would make it the best and best for what?
If we're just going on personal taste, well then that's not something that can be evaluated. But there are some things that we can evaluate like brilliance, fire, and scintillation. I've also discussed before in other articles how what is best for fancy color diamonds may not apply to colorless diamonds.
Then there are other things such as what is fashionable, and whether a shape is timeless that is more difficult to judge. There are also things like what is the shape that provides the best bang for the buck? I'll also pose my own question, which is what is the best shape for online purchasing?
What I'm trying to get at is that there isn't a single shape that is best for everything. That said, I'm going to tell you what I think is best for each of the following purposes.
What is the best diamond shape for light performance?
Winner: Round Brilliant Cut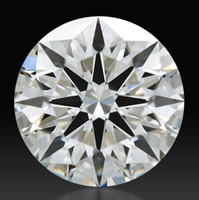 Reasons: Preferences aside, a well-cut round brilliant diamond has by far the most brilliance, fire, and scintillation in terms of sheer quantity. On methods of measuring brilliance like the Brilliancescope, the scales have to be calibrated according to that diamond shape. This is because if a princess cut diamond was represented on the scale for a round brilliant cut, then even a well-cut princess cut diamond will still score much lower than a round brilliant diamond.
What is the best diamond shape for color retention?
Winner: Radiant Cut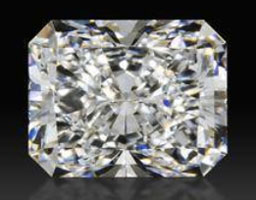 Reasons: Radiant cut diamonds have more facets than a round brilliant producing more internal reflections and therefore are generally the best for color retention in a diamond.
What is the most timeless shape?
Winner: Round Brilliant Cut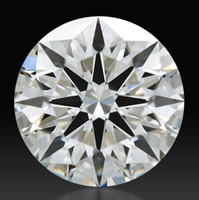 Reasons: Ever since the first artisans started fashioning diamonds into gems, they've been creating diamonds into rough round shapes. The round brilliant diamond is the result of decades of innovation and is simply the most current version of a shape that has always been and will always be in fashion.
What is the shape that provides the most bang for the buck?
Winner: Princess Cut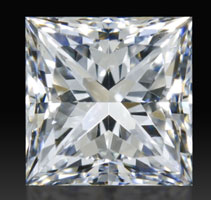 Reasons: The shape of a princess cut fits more with the natural octahedral shape of most diamond rough material. For some pieces of rough, if a cutter chose to cut 2 round brilliants, you would get one larger and one smaller diamond. But if he chose to cut 2 princess cuts, then he might get two medium sized diamonds that most of the time will fetch a better overall price. Even though the price per carat for princess cuts is lower, the better utilisation of the rough material means there is a higher rough yield.
What is the best shape for men?
Winner: Cushion Cut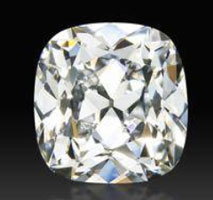 Reason: No particular reason, just the shape that came up in a survey I did. By no means statistically valid, but over 90% chose a cushion cut. Also, the definition of a cushion cut is fairly broad and almost any square shape with rounded corners can be properly considered a cushion cut.
What is the best shape for short fingers?
Winner: Marquise Cut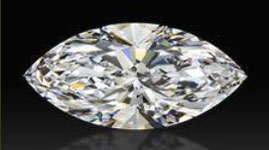 Reason: A marquise maximises the length of a diamond per carat weight and therefore will make your fingers look longer. You want to avoid shapes like squares and rounds that will have the opposite effect.
What is the best shape for long fingers?
Winner: Princess Cut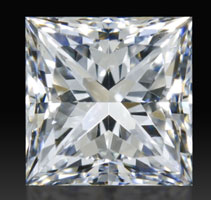 Reason: A princess cut can have a length to weight ratio of 1:1 making it a perfect square. Although almost any shape will look good on long slender fingers, you will want to avoid shapes like marquises, pears, and ovals that will make your fingers look even longer.
What is the best shape for larger sized stones?
Winner: Emerald Cut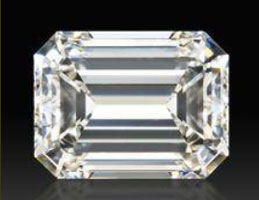 Reason: Very large round brilliant diamonds can start to look tacky and fake. They can also be very flashy and not appropriate for any venue. With emerald cuts, you're not constrained in length to weight ratios. Their step cutting means that their beauty comes not from a sheer quantity of light return, but rather from a huge display of a broad fire flash when viewed at just the right angle. These diamonds have to be big before their true beauty is unleashed.
What is the best shape for investment?
Winner: Round Brilliant Cut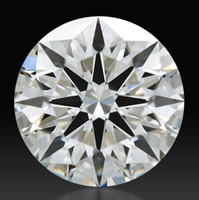 Reason: In general if you don't know what you're doing then diamonds are bad investments. But if we're talking about investment, you want a diamond that has the most liquidity and that means getting a diamond with a shape that is most sought after. A good place to start is to look at what is available for sale. Aside for in fancy colored diamonds, round brilliant cuts are by far the most popular diamond shape and therefore make the best investments. Remember, that I am not an investment advisor and what I have said here is not meant for you to take as any sort of investment advice.
What is the best shape for online purchasing?
Winner: Round Brilliant Cut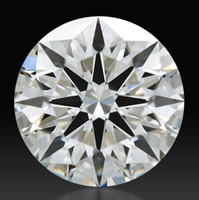 Reason: The round brilliant cut diamond is the only diamond that has an undisputed set range of proportions that give the best light performance. This is the reason no other diamond receives a cut grade from GIA. There is also more information available regarding round brilliant cuts and there are many more experts and prosumers that know more about round brilliant cut diamonds than another other cut. For online assessment, we can use idealscope images, ASET, and hearts and arrows images for round brilliant diamonds whereas for other shapes, generally only an ASET is used and interpretation is subjective and difficult.
Conclusion
So whether you agree or disagree with the reasons I have given, I have showed you that there is a best diamond for every purpose. More importantly, what is the best shape diamond depends on your preferences. If you want to understand more about how your personal preferences can affect how to pick a diamond, then you can read my tutorial on the character of diamond.
For me, if I had to pick a diamond shape which is best overall, it would have to be the round brilliant cut. The round brilliant has a remarkable balance of faceting and angles that makes it a very unique shape to me despite it's popularity. If you are undecided then you should definitely consider a round brilliant cut especially if you are thinking about purchasing online. If you're looking for some help in your diamond search, please feel free to contact me.